Биография "Saez"
<< Вернуться к списку всех песен "Saez&quot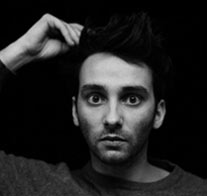 Damien Saez was born in Saint-Jean-de-Maurienne, Savoie, on August 1st, 1977, where he lived until the age of 3-4 years. Then he moved to Marseille. Saez spent most of his childhood in Marseille until he moved to Dijon when he was about 8 years old, where he was raised by his Algerian mother, after she got divorced from her Andalusian husband. Later, she met a director of documentaries who works for the French channel 'France 3' and gave birth to Damien's two younger brothers.
At the age of 8, he started piano lessons with Boris Nedeltchev at the Conservatoire National de Région de Dijon and graduated with a diploma 9 years later. He then took an interest in the guitar. His career as a singer began in 1995 when he let his interest in writing come out. He stopped playing in bands that sang covers of more famous bands like Pink Floyd. He wanted to work on his own songs that he had written and try to attract a new audience.
In 1999, a record company became interested in his compositions, and he signed a record contract with Island and began to record his first album Jours étranges which went double platinum. His first single Jeune et con was broadcast on many radio stations and reached the general public, which earned him a nomination for award The Newcomer of the Year' at the Victoires de la Musique in 2001.
In December 2001 his first poetry collection was published entitled À ton nom. In March 2002, he released his second album God Blesse/Katagena. In the meantime he released a piece of instrumental work called Katagena. It was available online via non-official web-sites and downloadable free of charge.
Brian de Palma contacted him and asked him to contribute to the original soundtrack of the movie Femme Fatale that was released in April 2003. The song that was chosen Sexe caused a lot of commotion due to its vulgar lyrics. Many radio stations refused to broadcast it, and the music video was banned from the television.
On April 22nd, 2002, the day after the first round of presidential elections, he wrote a song called Fils de France online, which was meant to be against French right-wing politician Jean-Marie Le Pen who qualified for the second ballot. The song was written and recorded in about 10 hours, then made available for free on the Universal Music's website.
His third album, Debbie, was released in 2004 with a more rock style than the previous albums.
In 2005 he quit Universal Music and went on the Damien Saez: Piano and Voice Tour and developed his own musical style in which his singing was accompanied by three guitars and a piano.
The end of 2006 and the beginning of 2007, Damien puts in free listening on his newly created MYSPACE FOUR interim mixs of rock in English (Killing the Lambs, Numb, Jessie and Yellow Tricycle) who will then be withdrawn in the course of the year on 2007. Except for Jessie, they all will be played during five acoustical concerts which Saez will give to the Stuff in Paris and in the Nights of Fourvière to Lyons, in June and July, 2007, respectively.
On December 8th, 2007, a song which was written in March on the occasion of presidential election is offered in free downloading on Internet [4]: it is about Youth get up, who will appear on the fourth album and will be the first single radio and television.
This album, edited by the independent quality-label Cinq7, goes out on April 21st, 2008 in two distinct editions: edition trebles Warsaw complete called — Alhambra — Paris and a simple edition including only Paris.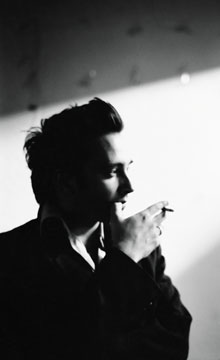 It is about an entirely acoustical album the majority of which of the songs treat Damien's break with his companion of Polish origin, Katarzyna. First two discs, Warsaw and Alhambra, which form a whole, are meant to be with their very spare style and their instrumentation a true homage to its idols of the French Song, notably to Jacques Brel, Léo Ferré, Barbara and Georges Brassens. As for The third disc, Paris, he gets closer more variety with a tuneful and more pushed instrumentation, and is more accessible to listening, where from the fact that he could be separately bought. This album, in spite of not enough advertising, became gold disc.
In June and July, 2008, accompanied for the first time with a trio with ropes (violin, viola and violoncello), it starts, as part of various festivals, a new acoustical tour which will be finally short-term: too much moved by the texts which remind him of his break, he decides to cancel his big summer tour to dedicate himself to the writing of a new album.
January 23rd, 2009, a new extract of its next album completely written in English, White Noise, in tones much more rock than precedents, is put in free listening on a devoted site. [6] This one is joined on January 29th by Killing the Lambs, Numb, and Yellow Tricycle, pieces already introduced on MYSPACE of the two-year-old artist earlier and who will too appear on the fifth album. While he is named to the Victories of music 2009, which take place on February 28th in the Zenith of Paris, in the category «Album pop of the year» facing Arthur H (The Man of the world) (who will be laureate), Cali (The Hope) and Miss K (Never peace), he writes and composes an unpublished called song We Set ablaze in a hired and incisive style, which he interprets straight and without prior repetition.
March 16th, 2009 takes out its fifth album, To lovers Prayer, entirely written and sung in English, and which also has feature to be edited under the pseudonym of Yellow Tricycle. On twelve titles of the album, seven are already known: four who were put in listening on Internet, as well as three other pieces which were played during the acoustical tour of 2007. The album can split up into two parts: a first half very rock and fanatical (in the notable exception of the song Yellow Tricycle), making the nice part in the saturated guitars, and a second half at the same time melancholic and planante who is not without reminding of any pieces of his second album.
A sixth album is envisaged for autumn, 2009, which, according to an interview dating of 2008, should be an album of rock written «up-tempo» in French.